Casual cyclists and daily bikers love the sturdiness and handiness of our Waterproof Bicycle Bag! There's less for the rider to have to carry, alleviating a physical burden on the body and pockets — but there's greater peace of mind knowing your phone, keys, a snack maybe, and wallet can be housed safely in a sturdy waterproof solution.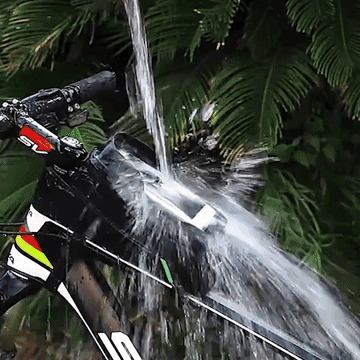 Bring The Comfort With You While Cycling
What do you do when you're riding your bike, need a map, answer calls, or even listen to your favorite music? That is where our Bicycle Bag comes into play!
Our Waterproof Bicycle Touch Screen Bag is ultralight, stylish, and ensures the safety of your belongings during rain or any downpour so you can bike (or reach your destination) with less stress and mess.
No more wearing a fanny pack or wearing your riding shorts with your phone or AirPods. Keep your essentials in a handy storage compartment that attaches to your bike.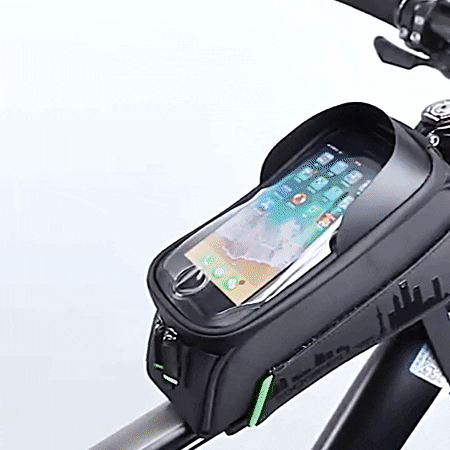 The Perfect Bicycle Bag That You Need
Rain or shine, the ultralight carbon-fiber and EVA-composite-fabric build of the Waterproof Bicycle Bag help ensure your phone and must-haves stay protected from water and sun.
Rubberized double-zipper closures are throughout for sturdy security, ensuring that water doesn't flow in and damage your belongings should the sky darken and rain started to come down.
And when the sun comes out and you're biking in direct sunlight, your bag will not burn and crack or peel after a day under the rays.