Now you can keep grass overgrowth from taking over your garden or backyard. This multi-functional grass trimmer has been designed in order to deliver you the best possible result with minimum time and effort.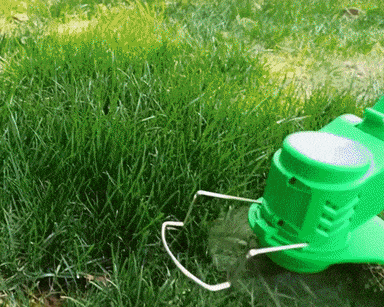 It has Never Been Easier to Put Your Lawn in Order
Conquer all of your projects with ease, from the home to the garage to the yard with one battery.
Maintain and manicure your yard easily with our Cordless Grass Trimmer. A powerful 24V motor spins at 18,000 RPM to easily chop through tough grass and weeds with the electric brush cutter.
This string trimmer is virtually maintenance-free, with no gas, no oil, and no emissions. It starts instantly, is quiet, and delivers to the power you need.
Without a Doubt This is The Best Grass Trimmer
The multi-angle head grass trimmer can easily enter hard-to-reach areas.
The adjustable telescopic rod provides the required length for people of all heights without bending over.
Detachable wheels can move easily, making trimming more labor-saving.
The foldable and cordless design is more portable and friendly to women and the elderly.
Convenient and Lightweight Design
One machine with multiple functions, and fast switching blades. Plastic blades are suitable for cutting soft grass
The stainless steel metal blades can quickly cut grass and are suitable for cutting lawns, weeds, and small shrubs.
The metal steel circular saw blade has the strong cutting ability and is suitable for cutting thick shrubs branch.