Introducing the Portable Neck Fan – the latest innovation in personal cooling technology. This fan is designed to provide you with a comfortable and refreshing breeze no matter where you go.
The fan is lightweight and compact, making it easy to carry with you wherever you go. Simply hang it around your neck, and you'll have your own personal cooling system that you can take with you on the go.
In this scorching summer, the greatest outdoor fan provides a cooling, refreshing wind!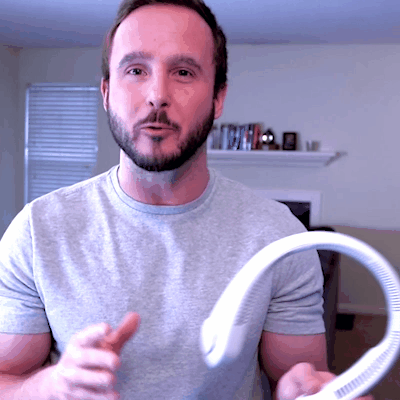 A Sight Breeze Around Your Neck: Pick It Up and Go! It's Small and Portable!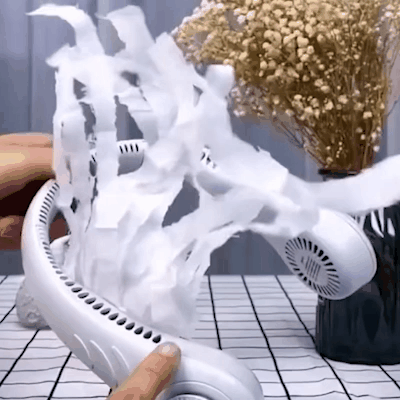 Features
HANDS-FREE DESIGN & FASHION: The hand free fan was created as a headset to free your hands everywhere you go. The fashionable design makes you appear super cool, and you can bring it with you wherever it's hot.
SAFETY & 78 AIR OUTLETS: A unique neck fan that can transmit the wind without fouling your hands by placing it on your neck is SAFETY & 78 AIR OUTLETS. It lacks wings so that both children and the elderly can use it securely. You don't need to be concerned about your hair getting tangled in the fan's blades when using it. It may be used for the entire face because it has 78 air outlets around the neck, which produces enough air to keep you cool at all times. It is also the perfect companion for outdoor work in warm weather.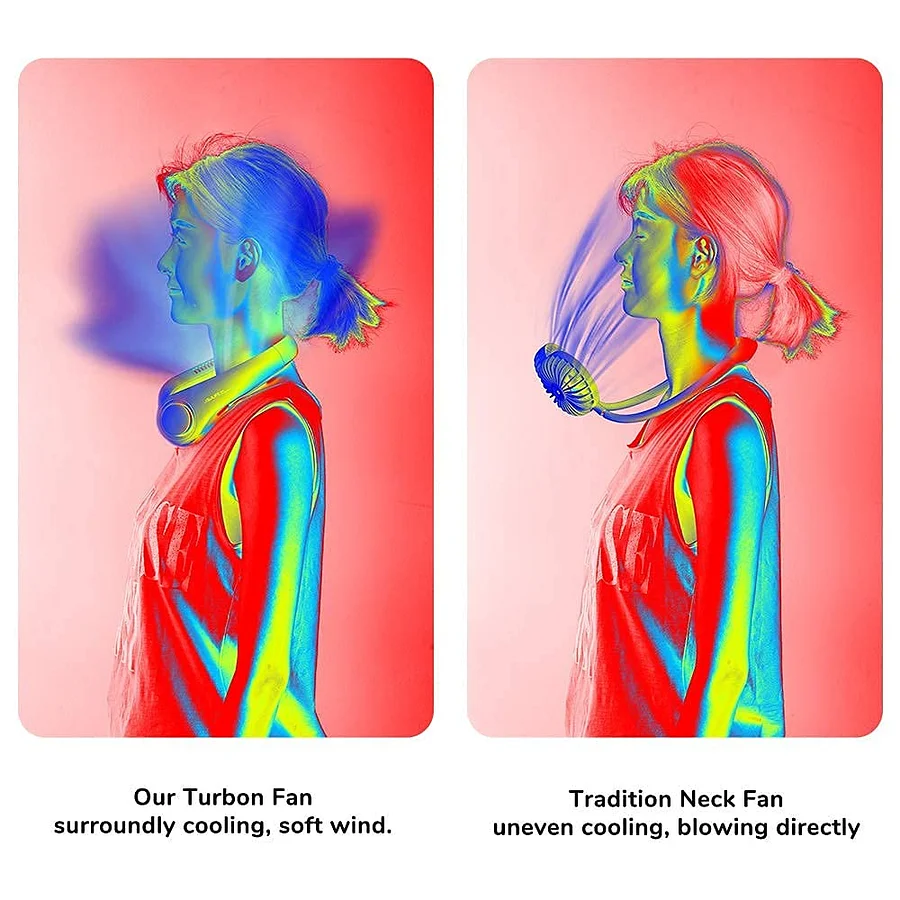 LOW NOISE DESIGN & COMFORTABLE: The wearable neckband fan's motor has been upgraded to allow for noises of at least 25 dB to be produced while it is operating. Your own breath is all that can be heard. made from silicone and eco-friendly ABS. softens, strengthens, and quietens the hands-free neckband fan.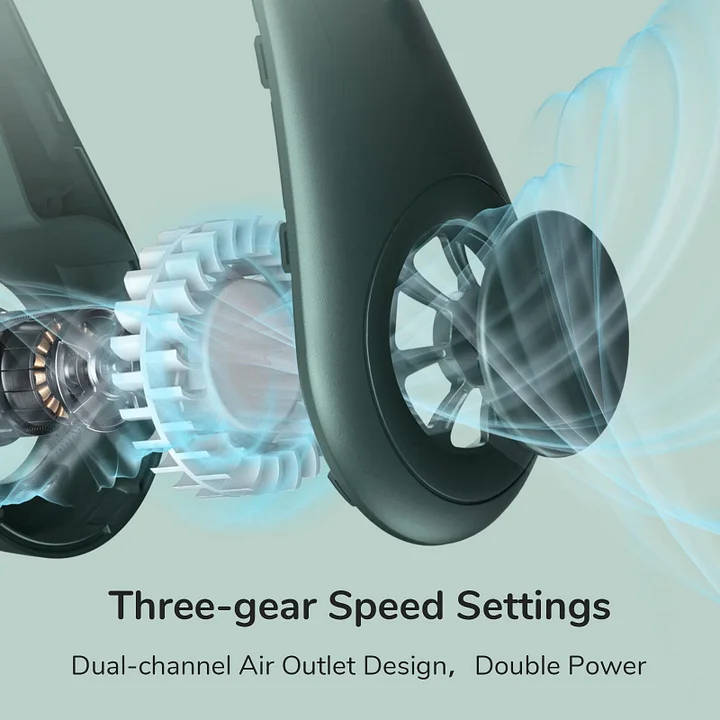 3-6 RUNNING HRS & 3 SPEEDS: 3-6 working hours are provided by big capacity batteries with a capacity of 1200-2000 mAh over three speeds (depending on different speeds). By repeatedly pressing the power button, adjust the fan speed as necessary.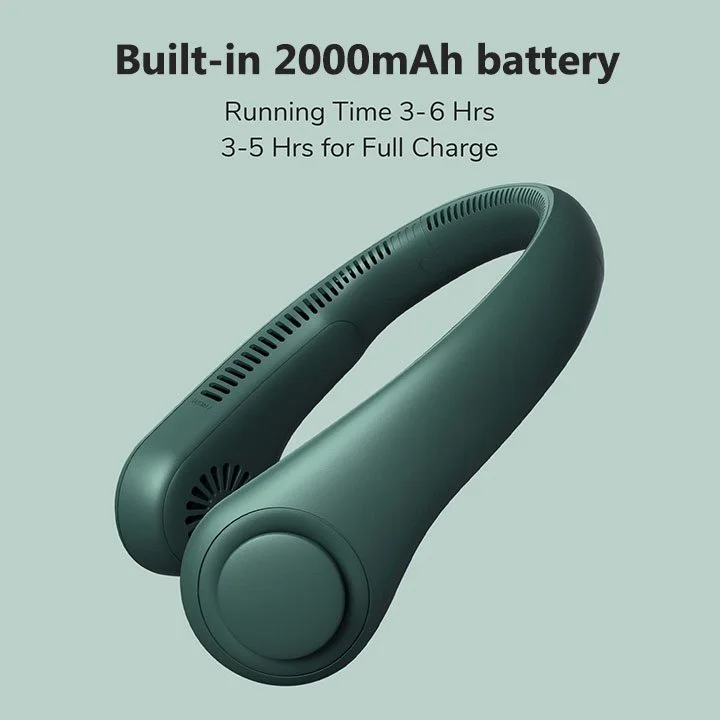 COMPACT DESIGN & WARRANTY: Personal neck fans weigh about 6.6OZ and are ultra-light, putting less strain on the neck.
Wide Range of Applications: Use for both indoor and outdoor activities, Office, Subway, Traveling, Camping, Picnic, Hiking, Cooking, Study room.
Specification
Product Weight: 6.6 OZ
Voltage Working Range: 5-9 (V)
Wattage: 5 Watt
Running Time: 3-6 hours
Interface Type: USB-C
Dust and sweat proof
Size: 7.8 * 7.8 * 2.4 INCH
WHAT'S INSIDE THE PACKAGE?
Hands-free Personal Fan.
USB C USB Charging Cable(0.65 feet).
User Manual.